"Messi has the ball where he likes it... he's got the ball where he absolutely loves it..."- said the commentators with absolute ecstasy after Messi's first goal in the 2018-2019 UEFA Champions League opener against PSV Eindhoven at Nou Camp. Hearing this, fans automatically picture a scenario in their mind with which they are very familiar in the last half a decade or so and which they witnessed most recently in the Copa America opener against Chile.
And the latest one was of course a historic one. This makes him the active player with the most number of free-kick goals with 57 leading his eternal rival Cristiano Ronaldo (56) by 1 goal. It was also his 7th free-kick scored in the Albiceleste kit putting behind another great no. 10 Juan Riquelme.
The enormous talent he was gifted with was pretty emphatically showcased by him from the very beginning of his career. But scoring from set-pieces was not thought to be one of them. Maybe because he was not so into free-kicks during the training sessions at an early age as it was never a priority training attribute in La Masia, the renowned academy of FC Barcelona.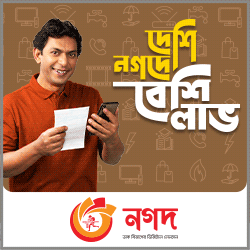 But the scenario did not remain the same after he came under the guidance of the great Diego Maradona as revealed by Fernando Signorini, the fitness trainer of the Argentina national team during Maradona's tenure as coach.
"Diego said to him- 'Little Leo, Little Leo, come here man. Let's try it again.' It was like a teacher with his pupil. 'Put the ball here and listen to me; don't take your foot away from the ball so fast because otherwise, it won't know what you want."
The aforementioned story was from February 2009 in Marseille, just months after Messi scored his first ever free-kick goal in a 6-1 win against Atletico Madrid in Copa Del Rey. Messi most probably couldn't ask for any better advisor than Diego Maradona who scored 62 free-kick goals himself being one of the best free-kick takers ever.
In 2011, the tally of free-kick goals was only 4 for Lionel Messi. But come the middle of 2021, it is now 57. 53 free kicks converted in 9.5 years with more than five free-kick goals per year.
In 2018 Messi scored 10 free-kick goals, an unprecedented feat. He also scored 8 in 2019, 7 in 2016 and 2012 which are also written in record books. And he did all of it with a conversion rate of 9.3 per cent. And the best part is, he literally competed with teams in case of scoring free-kicks. As of February 2021, Messi scored 21 free-kick goals in the last 5 years. The closest team to come is Juventus with 14.
If we compare his stats with Cristiano Ronaldo, Messi's evolution seems more astounding. For starters, Ronaldo had scored 30 free kicks within 2011 whereas Messi had only 4 to his name. And after a decade today, Messi has surpassed Ronaldo, another great free-kick taker of this generation during his early years, in the free-kick tally.
Ronaldo's best-ever year regarding scoring free-kicks was 2010 where he scored 7. Messi already touched that or topped that feat 4 times in his career. Also, Messi has almost three times the conversion rate Ronaldo did.
With all these, Messi is not even in the top 10 amongst the all-time highest scorers from free kicks. He needs 3 more to enter the elite list. However, it is only a matter of time for him to make it to that list. Maybe some would even bet for him to top that list. After all, fans get tired of keeping count of the records Messi has broken. But Messi never gets tired of breaking them anyway.
Ahnaf Wazed Khan is currently an HSC graduate at Dhaka Residential Model College