With a low-scoring thriller resulting in another defeat in the last T20I against Pakistan, Bangladesh National team end their T20 journey for 2021.
Bangladesh end the year with 27 T20Is played; undoubtedly a very busy year in this format, their most busy year to be precise. 27 T20Is in a calendar year is also the most any team played in a calendar year.
Nevertheless, a year that could unfold a newer era of Bangladesh in T20 cricket has been wasted poorly.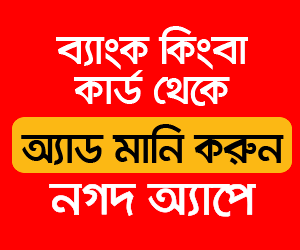 Among those 27 T20I matches, Bangladesh won only 11 and lost 16 which is also a record-- losing the highest number of T20I in a calendar year.
Bangladesh's highest run-scorer was Mohammad Naim with 575 runs from 26 innings and the highest wicket-taker was Mustafizur Rahman with 28 wickets from 20 innings. Maybe the numbers are pretty good. But when assessed properly regarding what they actually did, it represents a sorry picture.
Let's start with the team performance. As mentioned before, Bangladesh won only 11 matches which is the joint 4th highest among test playing nations. They have a win ratio of 40.74 per cent.
Only Sri Lanka and Ireland have less than that. Not to mention, Bangladesh had a disastrous World Cup campaign to make things look much worse.
Individually, except Mustafizur Rahman, nobody was decent. He took 28 wickets, close to the highest wicket-taker Wanindu Hasaranga and Tabraiz Shamsi (36 each). But no one else was near to the top.
Naim Sheikh is among the top 5 run-scorers this year. But his 575 runs in 26 innings is nowhere near good. Mohammad Rizwan and Babar Azam top the list with 1156 and 834 runs playing the same amount of innings shows the difference. And Naim's dot ball percentage and strike is another story.
Again, 27 T20I in a year is a huge number. Many teams do not even play this many games 2-3 years combined. And now if we look back, it was all totally wasted.
The benefit of playing so many T20I could have been reflected in the World Cup. Also, Bangladesh could build a strong core of the squad. But neither was achieved.
The bowlers have performed well. Yet, nobody knows what's our go-to bowling attack should be, how many pacers or spinners should Bangladesh play or what should be the combination.
Still, bowling issues can be solved with some standard thinking. But batting is somewhat clueless. The top order has been a story of constant failures. Team management was only adamant with 3 options - Naim, Liton and Soumya which did not work.
The middle-order has also been the same story. Shakib, Mushfiq, Mahmudullah - nobody could perform as per expectations. And the team management couldn't find any solution either.
Afif, Shamim, Mahedi or Saifuddin were promising. But the management couldn't figure out a way to get the best out of them. And the most depressing part is that they couldn't create any backup options.
We never knew who could be an alternative for our current batsmen in case they fail. We never knew who could lift the team forward if the current leaders fail, what could be the perfect batting line-up, what could be the perfect XI.
27 games were enough to find out answers to these questions, however, team management has let the opportunity go.
Previously, when Bangladesh played bad, there was a popular excuse that they don't have enough matches and they are still learning. However, the current numbers suggest that those excuses are obsolete and the players and the team management are to blame themselves only.