A 20-year-old youth went missing after falling into the North Basabo canal in the city's Khilgaon area on Tuesday morning.
The incident took place around 10:00am on Tuesday near the Jhilpar Mosque on the North Basabo canal after the youth went to collect the waste bottles from the drain and fell there.
Three units from the fire department are conducting the operation to rescue the youth, Officer in charge of the Bangladesh Fire Service & Civil Defence headquarters (media cell) Shahjahan Sikder told The Financial Express.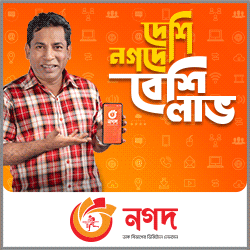 However, the missing youth is yet to be rescued until 3:56pm, he added.
The rescue operation was underway and becoming difficult as there was a lot of dirt in the canal and the water level was rising due to rain, Shahjahan added.