Two Bangladesh Air Force aircrafts are scheduled to leave for China on Saturday night to bring 0.6 million Sinopharm Covid-19 vaccine shots, according to a press release of Inter Services Public Relations Directorate (ISPR) .
This is the second consignment of Chinese vaccine gift to Bangladesh.
On May 12, Bangladesh received 0.5 million Sinopharm vaccine doses, donated by the Chinese government.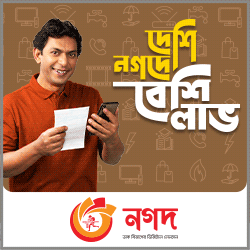 Around 500 students from four medical colleges received the Sinopharm jabs on May 25.
Also, Dhaka Medical College Hospital (DMCH) administered the Sinopharm vaccine to over 450 Chinese citizens.
Since the outbreak of the pandemic last year, China and Bangladesh have been supporting and assisting each other in their fight against the pandemic.
China has donated and is donating vaccine doses to 80 developing countries with urgent needs, and has provided support under COVAX for the emergency use of vaccines in developing countries.
China says it will continue to make joint efforts with Bangladesh to make positive contributions to Bangladesh's endeavour of protecting human lives and fight to win the battle against the pandemic, and together to build an even closer community of shared future and health for mankind, reports UNB.