Bangladesh Railway has suspended all express and commuter train services running between Gazipur, Narayanganj, Gopalganj and Rajbari districts which have been put under lockdown till June 30 to check the rising trend of coronavirus cases.
In a notification issued on Tuesday, BR said the decision will remain effective from 6:00 am today (Tuesday) to June 30.
It said Turag Express and Kaliakoir commuter trains that run in Gazipur have been suspended from 6:00 am this morning. Besides, the trains which have a stoppage there have also been halted.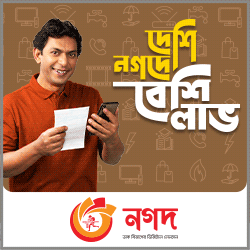 Gopalganj-Rajshahi bound Tungipara Express, Khulna-Rajbari bound Nokshi Katha Express and Rajbari-Bhanga bound Rajbari Express will also not be operating during the period.
The Khulna-bound passenger trains will be running to Jashore, BR added.