Three people, including a couple, have died in a road accident at Poba Upazila in Rajshahi on Friday afternoon.
The accident occurred when a bus plunged into a roadside ditch after hitting a motorcycle. 10 other people were also injured.
The deceased are motorcycle rider Shahidul Islam, 45; his wife Shamima Begum, 35; and bus passenger Khorshed Ali, 35.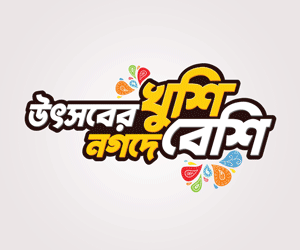 "The accident occurred on Naogaon-Rajshahi Highway near Baya Uttara Cold Storage of the upazila around 2:30pm on Friday," said Shah Makhdum Police Station OC Zillur Rahman.
The police officer said the Naogaon-bound bus was overtaking a human hauler when it hit the motorcycle head-on and fell in the pond.
According to bdnews24.com, the couple riding the motorcycle died on the spot while the bus passenger died later at a hospital.
The OC said fire service personnel sent at least 14 passengers of the bus, who were injured in the accident, to the Rajshahi Medical College Hospital.