Harvest of the much-awaited Transplanted Aman (T-Aman) paddy would begin in a week in Sylhet division, some agri officials and farmers said on Thursday.
Only a few farmers in the region however have harvested paddy of early varieties.
A good number of flood-affected farmers had to transplant the saplings for the second time. Now they are hopeful of getting a good production, said deputy director of DAE, Sylhet divisional office, Dr Mamun Ur Rashid.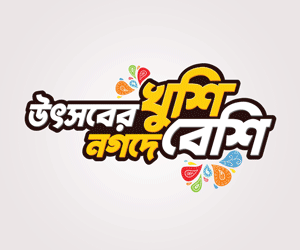 He said, "We expect a good yield as a total of 387,150 hectares of land have been brought under the paddy farming. It includes 140,245 hectares in Sylhet, 96,435 in Moulvibazar, 75,500 in Habiganj and 74,970 hectares in Sunamganj."
The DAE earlier set a target to cultivate T-Aman on 371,564 hectares of land with a view of producing 952,812 tonnes of paddy, the official further said.
However, numbers of farmer in different areas alleged that they couldn't prepare their lands properly due to the longer duration of floods.
The prolonged flood had damaged paddy on 5650 hectares of land affecting a total of 43,782 farmers in the division.
DAE had estimated crop loss worth Tk 350 million. But farmers claimed that it would be at least double.