Environmental rights groups and experts came down heavily on the state parties, including the government, and UNESCO for their role in endangering the largest mangrove forest Sundarbans.
The National Committee for Saving the Sundarbans (NCSS) asserted that the 2021 decisions of the UNESCO World Heritage Committee failed to protect the Outstanding Universal Value of the Sundarbans World Heritage site.
It alleged that the world heritage committee also failed to protect the mangrove forest from the threats of on-going industrial and infrastructure projects, and endorsed a Strategic Environmental Assessment (SEA) for south-western Bangladesh that lacks scientific integrity and transparency.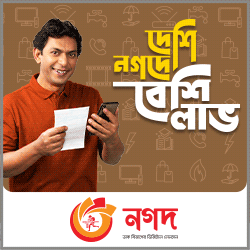 They made the allegation at virtual a press conference, titled 'The recommendations of the recent meeting of UNESCO World Heritage Committee on the Sundarbans', jointly organised by Bangladesh Poribesh Andolon (BAPA) and National Committee for Saving the Sundarbans (NCSS) on Monday.
Sharif Jamil, General Secretary of BAPA moderated the event and presented the keynote paper. He mentioned the committee reviewed a draft decision by the IUCN and UNESCO World Heritage Center.
These findings included a source of great concern that the three power plant projects in Rampal, Taltoli and Kolapara continue to advance, while their construction and operations could potentially impact the property's OUV, he read.
In the absence of a comprehensive assessment of cumulative impacts from the ongoing and proposed large-scale industrial developments, significant concerns remain regarding their possible negative impacts on the property, the review read.
Due to overwhelming politicisation of the Committee to undermine science and conservation in favour of industrial projects, a majority of Committee members intervened to weaken the above recommendations, he said.
Sultana Kamal, President, BAPA and Convener, NCSS, said the Sundarbans is in a dangerous position now.
The government seems to have held negotiations with members of the World Heritage Committee on the Sundarbans issue.
"We are reacting with great frustration and anger to the recommendations of the 44th meeting of the World Heritage Committee," she expressed.
"We, in practicality, were powerless during the World Heritage Committee session," Stephan Doempke, Chairman of the World Heritage Watch, said at the virtual event.
We can only create pressure and raise awareness among our people. The issue can be raised in the upcoming COP-26, he added.
Bangladesh would suffer for its anti-environmental tactics in a global arena like UNESCO having gone against public opinion and scientific research, said Yves Lador, Permanent Representative of Earth Justice to the United Nations in Geneva.
Syeda Rizwana Hasan, Chief Executive, Bangladesh Environmental Lawyers Association, said it is not a power plant, not a development but a geopolitical agenda. Why is the government going ahead with such a destructive plan even after so much opposition from people and groups, she questioned.
China, India and Russia have investments in such projects in Bangladesh, she mentioned.