GAIBANDHA, Nov 02: Speakers at a function on Thursday laid emphasis on the need for encouraging the people to pay income tax spontaneously to strengthen the national economy.
If the solvent people deposited of tax return properly, revenue income of the country will increase undoubtedly, consequently the government would be able to expedite the implementation of the uplift work for the welfare of the mass people, they said.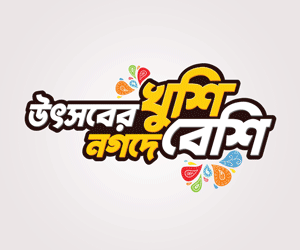 They made the comments while addressing the inaugural session of a four-day Income Tax Fair-2017 arranged by deputy commissioner of taxes, circle 19, Gaibandha on its office premises in the town.
Deputy Commissioner (DC) Gautam Chandra Pal addressed the meeting as the chief guest and superintendent of police Mashrukur Rahman Khaled and mayor of Gaibandha Municipality Shah Masud Zahangir Kabir Milon were present on the occasion, among other.
Joint commissioner of taxes AZM Nuruzzaman presided over the ceremony while assistant commissioner of taxes here Mohammad Ali made an address of welcome at the opening of the session.
The fair would help to a great extent minimise the existing panic and anxiety among the public in general about tax payment and return submission, the speakers said.
DC Gautam Chandra Pal put emphasis on creating much awareness among the well-off section of the society to bring them under income tax network to turn Bangladesh into middle income country by 2021 and developed one by 2041.
Joint commissioner of taxes AZM Nuruzzaman in his presidential speeches said the rate of income tax earning has been growing day by day because of bringing simplicity in the tax realization system, and at present, 8000 taxpayers are giving taxes from the district.
The stalls of the fair would remain open from 10 am to 5.00 pm everyday till November 05 and new taxpayers would be able to collect their tax identification numbers ( TINs) while the existing holders would be able to submit their income tax returns at the fair, he added.