RAJSHAHI, Nov 08: The cattle and goat farm owners of greater Rajshahi districts are facing a dire strait due to an abnormal increase of price of straw, a popular fodder for goat, sheep, cow and buffalo. Farmers rearing milking cows were also finding it difficult to supply their cattle-heads sufficient straw to feed for same reason of price hike. Due to recent flooding, there was a heavy damage of paddy plants in many places of Rajshahi, Chapainawabganj, Natore, Naogaon and Bogra districts and the stacks of straw kept stored at the courtyard of farmers were also got rotten and washed away due to rain and excessive rainfall. Moreover, In Barind districts of greater Rajshahi which was once known as 'granary of the country', the cultivation of paddy was waning for several years. As a result, there was a shortage of supply of straw in the region.
Even two months ago, straw was seen to sell at Tk 80 to Tk 100 per 'pawn' (80 handful of straw bundles) but now the same is being collected by the straw traders and middlemen from rural houses at Tk 400 to Tk 420 per pawn and Tk 6,400 to Tk 6,720 per 'kawn'(16 pawn makes a kawn).
During last several years, per pawn of straw was being sold at the highest rate of Tk 200 per pawn but this year those are being sold more than double of the previous rate. Being failed to purchase straw at so high a rate, many farmers were being forced to feed their cattleheads with water hyacinth, roots of the paddy plant and various leaves and shrubs.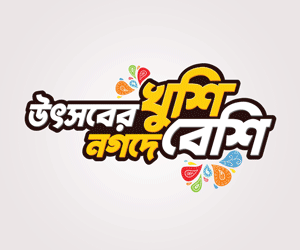 Farmers at Rajabari village under Godagari upazila informed, due to inclement weather, many farmers failed to dry and collect straw during the last harvesting season. Moreover, due to separating grain from paddy plant using hopper machine, the straw cannot be stored in bundles and now a days most of the farmers of Barind region use hopper machine to process their grain. As a result, straws are not being stored as fodder in many farmers' outer courtyard now a days.
Straw traders Abdul Hannan, Nripen Chandra Paul and Abdul Khaleque at Matikata village informed they used to purchase straw from rural villages and by transporting through trucks to Pabna, Sirajganj and Savar districts, they sold those to the whole sale straw traders. They informed, the price of straw is more than double than the previous years and the truck fare has also increased this year. As a result, the cattle farm owners were being forced to purchase straw at an exorbitant price.
Sweet Hossain, a cattle rearer at Maskatadighi village under Kantakhali Municipal area informed, only only the price of straw but also the price of other fodder like rice and paddy particles, wheat, oilcake, maize and pulses has been abnormally. The cattle farm owners were spending hard days due to excessive price of all sort of fodder. He said, despite the price hike of all sort of fodder, the price of milk remained the same Tk 60 per litre. In this connection he mentioned, during last week he proposed to increase price of milk from Tk 60 to Tk 70 but many of his customers turned down and refused to pay the extra amount.
Gousal Azam, a cow fattening farm owner at Rajshahi Court area said the price of cattleheads was comparatively less this year in compared to previous years. Even before last Eid-ul-Azha, the price of sacrificial animals was so low that many cattle farm owners had to return their stocks without selling those but they need to feed those stocks for further one year and the high price of fodder was driving them mad. Kazem Ali, a cattle trader of Belghoria village under Bagmara upazila informed, due to high price straw, many farmers remained reluctant to purchase calf or small goat to rear those. Moreover, the price of a cow or an ox was Tk 5,000 to Tk 10,000 less than that of previous years that is why cattle rearers were incurring loss this year.
Shah Zamal, deputy director of Rajshahi Divisional Livstock Office said due to recent flood, there was a huge damage of fodder, mainly straw in Rajshahi region. He advised the farmers to cultivate Napier, Para grasses and plant Epil epil trees to feed for nourishment of the cattleheads.