RANGPUR, Oct 05: The Aman cultivators at different areas in eight districts under Rangpur division are worried owing to attack of pest and stem rot disease, causing massive damage to their paddy fields during the current season.
Farmers alleged that they have become helpless due to the intensity of the attack of pest and disease as they are failing to combat the adverse situation despite using pesticides and medicines repeatedly on their crop fields.
Huge damage to Aman paddy caused by pest and disease is a severe blow to the farmers who had earlier suffered huge loss due to fungal disease called neck blast which caused massive havoc to paddy fields during Boro season.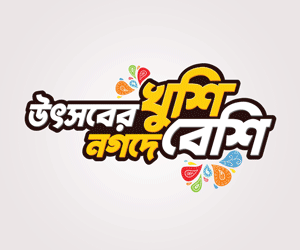 According to farmers and DAE sources Brown Plant Hopper (current poka), stem borer (Mazrapoka) and stem rot disease have affected Aman paddy fields in many areas under the region. Such pest and disease wither the plants and make them yellow, sources further said, alleged.
Stem rot disease is caused by a fungus. It causes premature death and collapse of plants. Stalks develop black lesion, weaken at the water line, and then break, making harvest difficult, sources added.
Department of Agriculture Extension (DAE) official sources said Aman paddy was cultivated on some 9,89,308 hectares of land this year in eight districts under the division. The districts are Rangpur, Kurigram, Lalmonirhat, Nilphamari, Gaibandha, Dinajpur, Thakurgaon and Panchagarh.
During a recent visit to Char Nazirdaho, Thakurdas, Khansama villages at Kawnia upazila and Tilokpara, Abirerpara, Mirzapur villages at Mithapukur upazila of Rangpur district and Basuniapara, Hindupara villages of Charaikhola union under Nilphamari Sadar upazila this FE correspondent saw many pest and disease affected Aman fields.
Frequent use of pesticide and medicine adds to the production cost, said several farmers, who were found spraying pesticide and medicine in order to protect their crop field.
Abdur Rahim, a farmer of Basuniapara village at Charaikhola union under Nilphamari Sadar upazila told The Financial Express that he has cultivated BR-11and Shawrna varieties of Aman on around 15 acres of his lands this season with the hope to recoup the losses he incurred during Boro season on account of fungal disease neck blast. But presently he is apprehensive about achieving expected yield of his produce. More than 50 per cent of his paddy field have been affected by pest Brown Plant Hopper and stem rot disease, he also said
Although he sprayed pesticides and medicine several times but could not control the intensity of pest and disease attack, he added.
Talking to The Financial Express some farmers alleged that substandard and low quality pesticides and medicines have flooded the markets. For this reason they are often deceived by purchasing such medicines with little or no effect, causing financial losses.
DAE, Rangpur official sources said farmers were advised to use proper pesticides and medicine to combat pest and disease attack on their paddy fields. The growers were also advised to contact local agriculture officials to overcome any difficulty, sources added.