T-Aman paddy growers have now become helpless to contain pest attacks in Jashore and Bogura districts.
Our Benapole Correspondent reports: Brown grasshoppers have attacked a vast tract of Aman paddy in Jashore region, causing concern among the farmers.
Every day grasshoppers are attacking new paddy fields. Aman farmers are frustrated with the increase in infestation of these insects.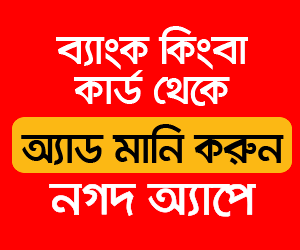 Cultivators are busy spraying insecticides to protect the paddy plants from insect attacks. They expressed outrage, alleging that local agricultural officials did nothing to save their crop.
Agriculture department officials say farmers are very aware. As a result, the tree grasshopper could not go to the stage of severe damage.
On a visit to Jhaudia Chandutia and Gobindpur of Jashore Sadar Upazila, it was seen that the brown grasshoppers-- young and adult-in groups are at the base of the paddy plants.
Rafiqul Islam of Chandutia village said he has cultivated Aman paddy on four bighas of land. "Insects have destroyed half of the field". At the time of the near-harvest of paddy, he was disappointed by the attack of the insect.
Another farmer, Shamsur Rahman, said he had cultivated paddy on two bighas of land.
"Suddenly, the insects attacked the field. Agriculture officers do not come to the field very often", he alleged. So, to reduce the current insect infestation, the farmers have sprayed pesticides several times.
Shafiqul Islam said he has planted paddy on three bighas of land. He is apprehended of losing the entire crop due to pest menace.
According to many farmers, insects in swarms are seen in paddy. Paddy sheaves in many fields are drying up. The Aman output target will not be achieved due to the damage of paddy by the insects.
Deyara Union Deputy Assistant Agriculture Officer Masum Billah said that the insects did not attack his block very much. "Although some fields have been attacked by insects, farmers have used pesticides", he added.
Meanwhile, Mehedi Hasan, Deputy Assistant Agriculture Officer-in-charge of the block, was not seen even after visiting Chandutia field a few days back. Many farmers complained that he did not come to the field. When contacted over the phone, Mehdi Hassan could not be reached for his comment.
Many farmers said the insects are very dangerous. These insects can destroy 100 per cent of the crop after attacking the field. However, they are trying their best to control the pest menace.
Badal Chandra Biswas, Deputy Director, Jashore district Agricultural Extension Department, said, "Brown tree hoppers or current insects are more or less seen in all seasons. However, the attack is severe in the transplanted Aman season."
Badal Chandra Biswas further said farmers are now very much aware of the insects. Backyard meetings are being held regularly with leaflets being distributed to make them aware. Aman paddy has been cultivated on one lakh 36 thousand 945 hectares of land in Jashore district this season, the DD added.
Our Correspondent from Bogura says, many farmers of Dupchanchia, Dhunot, Kahaloo, Adamdighi, Sherpur, Shibganj, Sonatola and Gabtoly upazilas in Bogura district have alleged that the officials of the Department of Agricultural Extension (DAE) do not advise them in this regard.
The farmers of the area are worried about their desired yield, said farmer Shahadat Hossain under Dupchanchia upazila. The farmers are seen shuttling the DAE office to get rid of the pest menace, he added.
Farmer Saiful Islam under Kahaloo upazila said the farmers will incur a heavy loss due to the crop damage caused by pest attack. However, they suspect Tk 3000 to Tk 4000 loss per bigha of land on average, he added.
Peasant Samsul Alom said, "We, the farmers, only sleep at home at night and take care of the crops in the field all day long." He also said, "I don't get anyone from the agriculture office who can advise us to contain pest attacks on our croplands."
Mominul Haque, a farmer from Dehor village, said he has cultivated T-Aman paddy on six bighas of land this year spending Tk 40,000. If the yield is good, he hopes to get 22 maunds of paddy per bigha, but he thinks that he will not be able to take even half of the paddy home due to pest attack.
Sub-assistant agriculture officer Faridur Rahman said if the farmers want to know about the problems of their crops, they immediately go to the spot and give advice.
Deputy Director of DAE Dulal Hossain said, "The matter will be investigated and action will be taken." They are working to reduce the pest attack across the district, the DD said.