SYLHET: Padmachhara Lake in Moulvibazar has every potential to become a tourist hotspot if proper initiatives are taken to develop it as a vacationers' destination.
Located in Kamalganj upazila, the lake has recently been visited by many nature-lovers who have enjoyed its panoramic beauty with hilly surroundings, natural forest, and transparent water. The upazila that falls in Sylhet division is already well-known among tourists for its beautiful tea gardens and indigenous communities.
With them, Padmachhara Lake has already earned much attraction by tourists, who visited the lake beside Padmachhara tea garden even amid the ongoing pandemic situation, said a number of locals.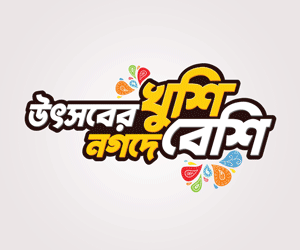 "Blue sky, green hills and transparent water of Padmachhara Lake have made it an attractive place for visitors of all ages," said nature activist Nurul Mohaimin.
If the authorities concerned take measures to develop the lake, it will draw more tourists in the future, said tourism experts.
Local businessman Fazlul Haque said, "The involvement of the authorities to develop the area in a planned way will help Padmachhara Lake make a more attractive tourist destination."
"If permitted, private initiatives can also do the same," he added.
Meanwhile to beautify the lake more, locals have planted various trees including Krishnachura on the lakeside places.
"Once visited the site, no one can deny the unique natural beauty of the Padmachhara Lake and its adjacent places," said Ataur Rahman of Kamalganj.
Panel Chairman of the Madhabpur union Parishad Md Motaher Ali said, "A number of tourists are visiting this spot every day despite a recent surge in Covid-19 cases."
"We have improved some roads so that the visitors can reach the place smoothly but more have to be done," he added.