The National Technical Advisory Committee (NTAC) on Covid-19 has recommended a travel ban to Bangladesh from the countries where the new variant of the virus Omicron has spread.
The recommendation was made at the 47th meeting of the committee on Sunday, said Dr Mohammad Shahidullah, President of the NTAC in a press release, says UNB.
The committee also recommended institutional quarantine for travellers who have travelled to the countries, including South Africa, Zimbabwe, Namibia, Botswana, Swaziland, in the last 14 days.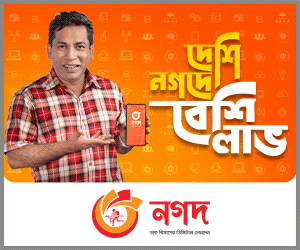 The NTAC also called for setting up screening at all ports of entry and asked to avoid public gatherings.
Moreover, they recommended arranging Covid-19 tests free of cost to encourage people to get tested more frequently.
Nearly two years into the COVID-19 pandemic, the world raced Friday to contain a new coronavirus variant potentially more dangerous than the one that has fuelled relentless waves of infection on nearly every continent.
A World Health Organization panel named the variant "omicron" and classified it as a highly transmissible virus of concern, the same category that includes the predominant delta variant, which is still a scourge driving higher cases of sickness and death in Europe and parts of the United States.