Road Transport and Bridges Minister Obaidul Quader has said the government will not allow cattle markets on roads and highways ahead of the upcoming Eid-ul-Adha.
"Markets of sacrificial animals on roads and highways and transportation of the animals by unfit vehicles will not be allowed in any way," he said while virtually addressing a meeting at the conference room of his ministry in the secretariat on Sunday, reports BSS.
The meeting was held on preparations marking the upcoming Eid-ul-Adha to be celebrated in the country on July 10.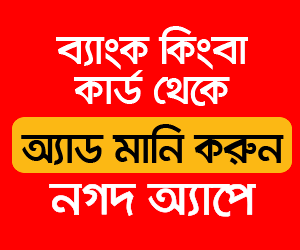 Obaidul Quader instructed the concerned people to take necessary steps so that no one can transport the sacrificial animals in unfit vehicles and said it should be strictly monitored at the boarding points and every district administration and highway police should remain alert in this regard.
The minister said toll booths at the toll plazas of the expressway, Padma Bridge, Bangabandhu Bridge, Meghna Bridge and Gomti Bridge should be increased, considering the extra pressure on the roads and bridges as many vehicles will carry sacrificial animals through the roads and the bridges.
Noting that rains would be a challenge for this Eid, he said all stakeholders should work in coordination to overcome the challenges like slow-speed vehicles, transporting animals in unfit vehicles, roadside cattle markets and corona infections.
Since corona infection may increase during the Eid period, Quader said concerned authorities should remain alert so that homebound people must wear masks mandatorily during travelling.
Mentioning that a vested quarter is out to create chaos in the country, he urged all to beware of them.
"If everyone remains united, we will be able to deal with all conspiracies under the leadership of Prime Minister Sheikh Hasina," Quader said.
He asked the concerned people of transport services to be careful in running the vehicles so that those could not get stuck on roads due to mechanical problems.
The minister said immediate actions will be taken if any allegation of realising extra fare is found.
He requested the concerned ministry to take necessary measures for keeping the CNG stations open round the clock during Eid.
Road Transport and Highways Division Secretary A B M Amin Ullah Nuri and other officials concerned joined the meeting.