Loan repayment is relaxed until December next in the wake of a fresh spike in Covid-19 infections and floods, granting exemption from default, if half-payment is made.
Bangladesh Bank (BB) Tuesday issued the instructions on loan-repayment.
In its circular the BB says the NBFIs (non-banking financial institutions) can show the accounts of borrowers as non-classified if they pay minimum 50 per cent of dues every quarter from the calendar year 2022.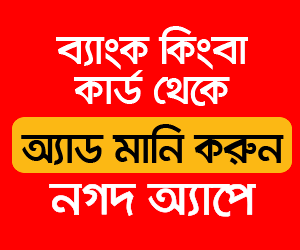 Business entities which are now in a weak cash-flow position will not be entitled to get the support. However, NBFI-customer relationship can be followed to extend the support.
In the flood-hit areas - identified by the Ministry of Disaster Management the borrowers in the cottage, micro, small and medium enterprises (CMSME) and agriculture sectors cannot be shown as defaulters if they pay 50 per cent of the payable loans each quarter.
The financial institutions concerned will ensure on their own whether the borrowers are really affected by the floods.
"The NBFIs will not be allowed to impose any interest, penalty or charge against the borrowers who will enjoy the loan-repayment facility," says the BB in its circular.
The special move of the central bank came nearly a month after a delegation of the Federation of Bangladesh Chambers of Commerce and Industry (FBCCI) had requested the central bank to allow loan moratorium till December 2022 considering volatile business climate globally amid the war in Europe.