CHANDPUR: Rapid urbanisation has made illegal soil mining across the district much more lucrative than farming.
Visiting some Chandpur villages, it has been seen that some farmlands have been dug 10-12 feet. The extracted soil is being transported by tractors to nearby brick kilns.
Chandpur Environment Office's Deputy Director Mohammad Hannan said, "Damaging cropland without taking permission from the local administration is illegal as per rules."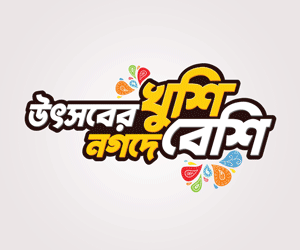 Despite the fact, many farmers now do not mind letting their farmlands to be excavated though this makes them barren, low, and filled with water, alleged locals.
Mofijur Rahman, 50, a farmer from Baluthuba village, said, "Some poor farmers are selling their croplands' soil at throwaway prices. This has made others to do the same."
Another farmer, Shahidullah, 63, from Faridganj upazila, said, "Tractors are being used for soil transportation. This is making rural air polluted. Besides, these tractors are damaging upazila link roads."
Ashik Jamal, upazila agriculture officer of Faridganj, said farmlands are losing their fertility due to random extraction of these lands' top soil.
"Ignoring local administration and rules set by the government, a section of people gets engaged in soil mining every year during the winter season," he added.
Contacted, Assistant Commissioner (Land) Azizunnahar said, "We have not permitted anyone to extract soil from agricultural land.
"If we get any specific complaint, action will be taken," she assured.