Finance Minister AHM Mustafa Kamal has said that the government is contemplating amnesty for bringing the laundered money back into the country.
"We're thinking of announcing amnesty for bringing the smuggled money back," he told reporters in a briefing after the two consecutive meetings of the Cabinet Committee on Economic Affairs (CCEA) and Cabinet Committee on Public Purchase on Thursday.
He said Bangladesh Bank will make more announcements in this regard before the national budget is placed in the parliament.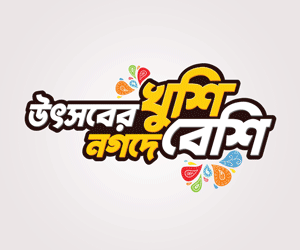 He said the issue of amnesty will be reflected in the national budget, reports UNB.
"The initiative will be taken by the Bangladesh Bank and announced by it through circulars. But we don't want to make any announcement in this regard before placing the national budget in parliament", he said.
The finance minister's remarks came in response to the reporters' questions on the government's initiative as Bangladesh Bank recently announced that any person will be allowed to bring in up to $5,000 from abroad without any prior declaration and no question will be asked about the source of the money.
Such an announcement from the central bank came to encourage people to bring more US dollars against the backdrop of its prevailing crisis.
Recently, the greenback gained strength against the local currency as the dollar rate went up to Tk 100 in the curb market while officially Bangladesh Taka (BDT) was depreciated on a number of occasions.
Kamal said the initiative is being taken mainly to bring back the money which was laundered from the country.
He, however, did not give any detail of the amount as to how much money was laundered. "I can't give you any idea how much money was laundered. But we collect information from the media and other official and non-official sources", he said.
He said different countries are announcing amnesty like tax exemption. "We're also thinking so".
The finance minister said he believes that the people who laundered money will take advantage of the government's amnesty as it is a good scope for them.
Responding to a question on the issue, he said there is a dollar crisis. "But it's not at a level that would hamper our import. We have enough dollars in our reserves to run the import business", he said.