Nearly 40 thousand people living in Raj Rajeswar union under Chandpur Sadar UZ have demanded a floating high school for their children in this river erosion-prone union in order to get rid of the repeated erosions by the mighty rivers Meghna and Padma. In the last 20 years, the school was devoured 13 times.
UP Chairman Alhaj Hajrat Ali says, "The entire union is riverine, located between the Meghna and Padma rivers. So, we face erosion every year and many people in the 9 wards of the union are becoming homeless''. At least 40 thousand people live in this union.
Headmaster Mohammad Shaiullah Sarker has said, "Alhaj Omar Ali of the union set up Raj Rajeswar Omar Ali High School in 1988 after his name for giving the light of education to the poor and neglected children of the erosion-affected people in the char land. At that time the school area was very safe from any sort of erosion. But rivers change their course rapidly, say the local people".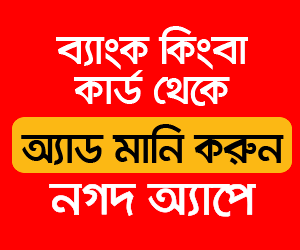 "Since 2000, the Meghna-Padma rivers have devoured this school 13 times and consequently the school's site was shifted from one place to another. It has cost the school authority Tk 10 million (one crore)."
UP Chairman Hazrat Ali says, "In my lifespan of 55 years, I have witnessed the devastating erosions and change of river course. The rivers change their course everyday".
Raj Rajeswar union is surrounded by the Meghna and the Padma rivers. So we are always victims of river erosion. For this reason, a floating high school on two to three big pontoons with engine facilities is needed for smooth running of academic activities for the poor students of the area".
The headmaster also said, "Last year, our school was at Shilarchar village in the union. A new academic building-cum-cyclone shelter centre was set up at a cost of Tk 22.99 million (2.30 crore). But the devastating Padma-Meghna erosions devoured the school building and other establishments within a couple of days in the last week of September, 2020".