LALMONIRHAT: Flash flood in 17 unions of five upazilas of the district has shattered the dream of several thousand farmers. The affected farmers do not know how they will overcome this situation.
Losing paddy, potato, maize, chilly, onion, peanut and sweet pumpkin in the sandy shoal of the Teesta riverbed, they are now helpless. Many of the flood victims are living on the flood protection dam. Several thousand farmers of the Teesta river-basin areas have lost their homesteads and croplands and valuables in recent flooding caused by incessant heavy rain and an onrush of water from the upstream.
The authority was forced to open all the gates of the Teesta barrage to manage the pressure of water. About 350 metres of the flood bypass of the barrage was broken by extreme pressure of water, causing a flash flood last week. Most low-lying areas of the district were inundated damaging crops, homesteads and valuables of the 17 unions. Nearly 118,000 people have been affected severely. The floodwater started receding but, in the meantime, everything has been damaged and washed away by the floodwater. Especially, six unions of Hatibandha, four unions of Lalmonirhat sadar and one union of Aditmari have been badly affected.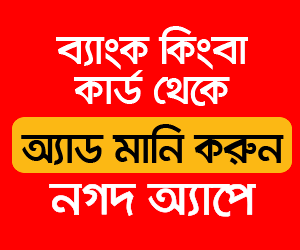 According to the Local Government Engineering Department (LGED) sources, about 92-km road and six culverts have been badly damaged by the flood. Fishes worth Tk 30 million (three crore) were washed away from various ponds and water bodies in five upazilas of the district, the fisheries department said.
Visiting some areas of the Mohishkhocha union, the trail of devastation was witnessed everywhere. The affected villagers are repairing their houses but there is no cropland as most crop fields were inundated by the flood water, even the homesteads were also washed away by the heavy current of the river.
Shamsul Haque, a farmer of Chandimari shoal under Mohishkhocha union of Adimari upazila, told this correspondent that he cultivated sweet pumpkin and cucumber on 6.5 bighas of land spending about Tk 40 thousand but flood water washed away his dreams. He expressed his deep concern about his family and future days. Like him many farmers of the areas have lost their paddy and early variety potato, chilly and onion.
Mofajjal Hosen, a farmer of Kutirpar village of Teesta river basin under Aditmari upazila, said, "Floodwater damaged my paddy on five bighas of land and sweet pumpkin on four bighas. He is trying to sow pumpkin seeds again in the sandy char."
The affected farmers urged the government to stand by them in this critical situation. "The Teesta is our sorrow, every year we have to face such situation. We urge the government to protect us from flood taking an effective and permanent plan".
According to the Department of Agricultural Extension (DAE) Lalmonirhat, about 3380 hectares of land were inundated by the flood water and 2408 hectares of croplands were damaged. A total of 5629 tonnes of Aman rice on 1996 hectares, 1920 tonnes maize on 192 hectares of land, peanut 72.75 tones on 48.50 hectares of land and early variety potato 1600 tonnes on 64 hectares of land, and other crops including pumpkin 1652 tonnes on 82.60 hectares of land have been damaged by the recent flood.
When contacted, Deputy Director (DD) of DAE Shamim Ashraf said, "Farmers of the Teesta river basin have been severely affected by the recent flood and most paddy, potato, pulse, peanut, pumpkin, chilly and other vegetables were damaged. We are preparing the list of actual victims to send to the government. We have also recommended to the higher authority to help the affected farmers in next Rabi crop season for their rehabilitations".