SIRAJGANJ, Nov 07: Farmers of Sirajganj district have become self-reliant rearing brahma variety cow with assistance of local livestock offices from last few years.
Department of District Livestock (DDL) office source said, the farmers of the district have started rearing brahma species of cow commercially instead of indigenous cow variety in an experimental basis since 2014. They have got a satisfactory profit from the farms in that year, DDL added.
A cow of the variety may exceeds a tonnes of weight within three years if it has been provided measure fodder material, said farmer Abdur Rahman ,34, under Ullapar upazila of the district. Now, a tonne weight cow is being sold from Tk 0.4 million to 0.5 million in the cattle market, he added.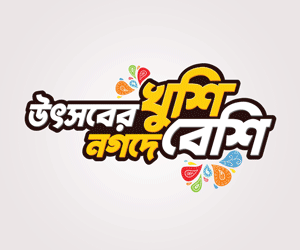 "I have bought a thirteen months aged cow with Tk 1.21 lakh last year and spend Tk one lakh to provided measure, Khail, Bhushi and straw," said Hajrat Ali, 45, at Ektala village of Ratah Kandi union under sadar upazila of the district. "I have sold it rearing fifteen months to the cow broker with Tk 0.4 million yesterday and made over Tk 2.56 lakh." he added.
Monowar Hossain, outgoing sub-assistant officer of upazila livestock office said, "We make the brahma variety cow applying the semen of brahma cow on indigenous cow in a crystalline way. They are getting a good response from the cow gradually," he added.
Upazila livestock officer Harun-or-Rashid said, getting a good profit the new farmers of the area have started to rear the cow in their home based tin shed farm hoping for financial self- reliant elsewhere the district.
District livestock officer Aktaruzzaman said, "We encourage the root level farm owners to rear the high quality cow in their farm on a large scale. We have arranged a training session participating eager farmers with assistance of Juba Unnayan department," he added.