SIRAJGANJ, Nov 6: The ultra-poor radish growers of the district are happy over the fair market prices this season.
Sources said radish is being sold at Tk 40 to Tk 50 in the retail market while the wholesale price is Tk 38 to Tk 45.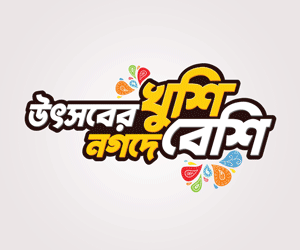 "A good number of farmers who lost their crops by the recent flood have started radish cultivation to recoup the losses," said sub-assistance agriculture officer of DAE, Bogra region, Azizur Rahman.
"I have cultivated radish on 0.12 acre of land spending Tk 2,000 this season. I have already started harvesting the vegetable and selling those in the local markets", said farmer Alamgir Hossain of Kazipur upazila.
In a recent visit at different kitchen markets across the district this correspondent found each maund of radish is being sold at Tk 1800 to Tk 1900. The traders purchase the vegetable from the farmers directly and send them to different markets across the country.
Meanwhile, BSS adds: The Department of Agriculture Extension (DAE), Narsingdi, has taken up a massive plan to cultivate winter vegetables in the six upazilas of the district during the current winter season.
Deputy director of DAE Latafat Hossain said the department has a plan to cultivate winter vegetable on 9,000 hectares of land in the district.
He also said farmers of the district in the meantime have already cultivated various kind of vegetables on 4,000 hectares lands such as cauliflower, gourd, cabbage, brinjal, bean, radish, pumpkin, potato, tomato, red spinach, spinach.
The DAE officials are encouraging the farmers to cultivate pesticides free vegetables and given them knowledge on the bad effects of using pesticides and chemical fertilizers on vegetables fields and also gave them training on pest management, he added.
The DAE has set a target to cultivate pesticides free vegetables on 1,200 hectares of land in the district. The farmers are now producing pesticides free vegetables using organic manure instead of chemical fertilisers and poisonous pesticides.
The DD also said necessary steps have been taken to ensure supply of quality seeds, fertilisers and other agri inputs among the growers at fair price for producing of 1,40,000 tonnes winter vegetables during the current season.