Experts on Monday called for ensuring speedy trials for survivors seeking access to justice while additionally ensuring the functionality of the Counter Trafficking Committees (CTCs).
They also said government support must be widened and made easily accessible for the survivors. Financial aid by the government and capital-based support from financial institutions to start business ventures for the survivors can be made easier.
The speakers came up with the views at a webinar organised on 'World Day Against Trafficking in Persons', which will be observed on July 30, with the theme 'Victims' Voices Lead the Way'.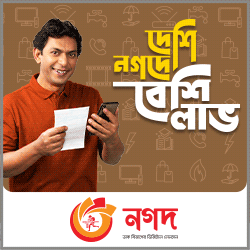 The 'Ashshash' project – supported by Switzerland and implemented by Winrock International in Bangladesh, collaboratively organised the webinar with the 'GLO.ACT-Bangladesh' project of the UNODC.
The experts recommended ensuring quality pre-departure training for prospective migrants along with mandatory visa checking facilities at District Employment and Manpower Office (DEMO).
There should be direct intervention against the confiscation of mobile-phones and passports by the employers at destination countries, and increased facilitation of shelter or safe homes (established by the GoB) at the destination countries.
Survivors of human trafficking upheld several agendas as recommendations to be pursued and effectively implemented in order to ensure comprehensive support-services including psychosocial, legal, shelter-home, and healthcare services, and make the reintegration process more seamless.
Joint secretaries Abu Hena Mostofa Zaman at Ministry of Home Affairs, A.H.M. Habibur Rahman Bhuiyan, at Ministry of Law and Justice, Nasrin Jahan, Ministry of Expatriate Welfare and Overseas Employment, Md Sakawat Ali, director (Training Operation), Bureau of Manpower Employment and Training (BMET); Dipta Rakshit, team leader, Ashshash, Winrock International; Mahdy Hassan, national project coordinator, 'GLO.ACT Bangladesh', United Nations Office on Drugs and Crime (UNODC), among others were attended the event.