JOYPURHAT, Nov 11: The Department of Agriculture Extension (DAE) has taken an elaborate programme to grow potato across the district on a large- scale this season.
Sub-assistant agriculture officer of DAE, Joypurhat, Azizur Rahman said potato farming is going on in full swing in the district. The department has decided to bring around 20,000 hectares of land under the farming of potato by the current month.
Sources said the growers of the district had brought over 12,450 hectares of land under the farming of the item last year and made a profit of over Tk 5.0 million.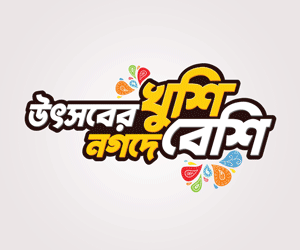 In a recent visit to different areas in the district, this correspondent found that most of the peasants were passing busy time in preparing the land for potato cultivation. The Bangladesh Agricultural Development Corporation (BADC) supplied quality seeds at Tk 1,200 to Tk 1500 per maund among the farmers.
Rafiqul Islam of Panchbibi upazila said he is farming the early variety of potato on some 44 decimals of land this season spending Tk 6,400. He expressed the hope that he would be able to make a profit of Tk 34,000 this season.