BOGRA, Nov 02: Farmers in the district started farming of cauliflower from the middle week of October this season.
According to the Department of Agriculture Extension (DAE) office source, 600 hectares of land have been brought under the farming of the winter delicacy till Thursday with an expectation of getting a good yield.
Cauliflower growers of Sonatola, Gabtoly, Sariakandi, Dhunot, Adamdighi, Kahaloo, Nandigram, Shazahanpur, Dupchanchia, Sherpur, Shibganj and Sadar upazilas are now passing a busy time planting the saplings of the vegetable provided by the Bangladesh Agriculture Development Corporation (BADC).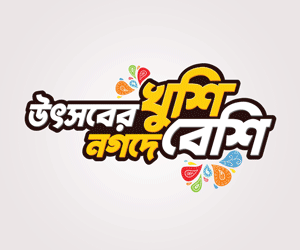 Sub-assistance agriculture officer of DAE Faridur Rahman said the farmers are planting the high yielding Slow Star, White Pace, Boss, Mountain and White Marble varieties of cauliflower to get a good production.
The officials said the farmer will harvest the crops from the first week of December.
Our Tangail correspondent adds: Early varieties of winter vegetable have started appearing in the local markets.
The Department of Agriculture Extension (DAE), Tangail, said 10,825 hectares of land have been brought under early winter vegetables cultivation this season with a target to produce around 2,20,072 tonnes of output.
Nargis Akhter, sub-assistant agro officer of DAE said the char areas of the district are well known of producing plenty of vegetables.
Arab Ali, a local vegetable trader, said one kg of cauliflower is being sold at the local markets at Tk 65 t0 Tk 75, cabbage at Tk 40 to Tk 50 per kg, radish, small size, a bundle of four pieces, at Tk 20 to Tk 25, snake bean at Tk 60 to Tk 70 per kg, bean at Tk 120 to Tk 150 per kg.
The vegetables growers are delighted as they are making handsome profit.