BOGRA, Nov 15: Cultivation of BT brinjal is gaining popularity among the marginal farmers of the district.
A good number of growers have shown interest to more land under the farming of the vegetable this season as they had made a good profit from the produce previous year, said sub-assistance agriculture officer of DAE Faridur Rahman.
According to the Department of Agriculture Extension (DAE) office source, said around 425 hectares of land have been brought under BT brinjal farming in the area.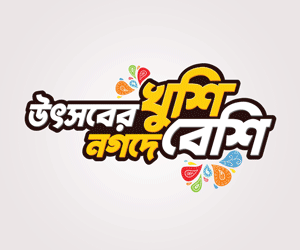 Local farmers said BT brinjal cultivation is profitable. It does not require much pesticide.
"I had cultivated BT brinjal on 23 decimals of land last year spending around Tk 2500. I made a net profit of over Tk 13000. This season I have brought some 0.40 acre of land under the farming of the vegetable", said farmer Jafrul Islam under Sariakandi upazila.
The grower expressed the hope to make a profit of Tk 60,000 this year.
Farmers have already started harvesting the item. It is being sold at Tk 40 to Tk 45 per kg in the retail market across the district.