A teenager allegedly addicted to online game "Blue Whale" committed suicide in Kashiani upazila in Gopalganj on Monday.
The victim is identified as Rafiqul Islam Partha, 15, son of Abul Hossain Talukdar of Chapta village of Kashiani.
He was a SSC examinee of Ratoil Nayebunnesa Institution and used to live with his brother Shourabh Talukdar, a school teacher.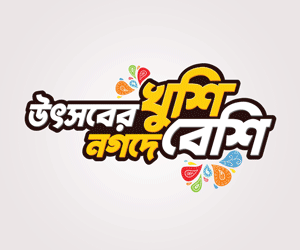 Police recovered his body hanging from the ceiling from a building adjacent to Krishi Bank at Ramdia in the upazila around 2pm.
A UNB report says police found drawing of Whale and "F 57" on different parts of Partha's body.
A diary was also found where "FW" was written in blood and many other things were also written related to game "Blue Whale", said Officer-in-Charge of Ramdia Police Camp Md Shafikul Islam.
It is suspected that he might have committed suicide being addicted to the game, added the OC.
Deceased's brother Shourabh said Partha became depressed after failing in four subjects in test exam which might have caused him getting addicted to the game.
The body was sent to hospital morgue.