SYLHET: More than 500 steel body boats had run aground on the narrow river Patlai in remote Sunamganj due to fall in the water level for the last two weeks causing much suffering to the locals.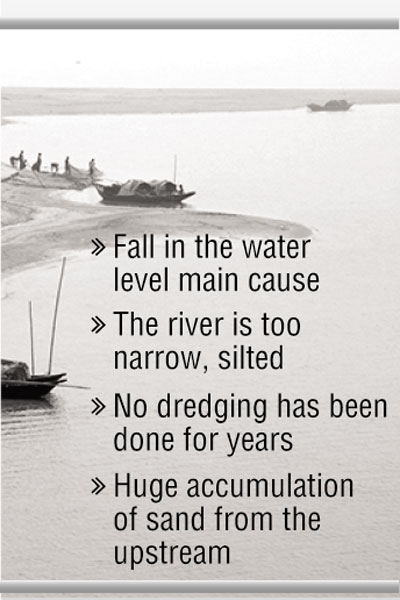 Moreover, about 2-km in the Sulemanpur area on the frontier Patlai river is too narrow and has got silted. Absence of dredging for years coupled with huge accumulation of sand from the upstream had caused the situation, said a number of locals.
Local trader Jahangir Hossain of Jamalganj upazila said, "None can say when the situation would improve".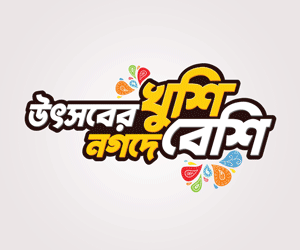 The situation turned serious in the last one week with over 3-km jam of boats while there had been no move to ease the congestion.
Over a thousand boatmen and labourers of the steel body vehicles, locally called bulkhead, have also been facing much. These water vessels play a vital role in transporting stone, sand, coal and various goods to destinations through the river route on the vast haor region that lacks sufficient road links.
Tahirpur Coal Importers Group has deputed some 30 temporary guards for safety of the boats and streamlining the vessels. They are guarding the area and boats in two shifts.
Driver of engine-driven bulkhead Md Hossain alleged some of the guards were extorting money from the boats. The boat owners' group also appointed some eight persons for the security of the bulkheads and other boats, stuck up on the river.
Tahirpur Coal Importers Group General Secretary Mosharraf Hossain said, "We transport 20,000 tonnes coal and limestone from the LC stations at Barchhara, Bagli on the Meghalayan borders. Due to the congestion we had stopped carrying those for the last few days". Tahirpur Upazila Nirbahi Officer Raihan Kabir said, "The large-size boats having capacity of 100 tonnes had already been asked not to use the river route due to navigability problem".
Asked about the extortion, he said, "The allegation was being investigated".