The Fourth Industrial Revolution refers to the notion of rapid change in technology, industry, and social patterns and processes in the 21st century due to increasing interconnection and smart automation.
A seminar titled 'Fourth Industrial Revolution for Smart Bangladesh' organised by the e-Governance and Innovation Action Plan Implementation Committee has been held at Jahangirnagar University.
The seminar was held on Monday (June 26) at 10 am at the Senate Hall of the University.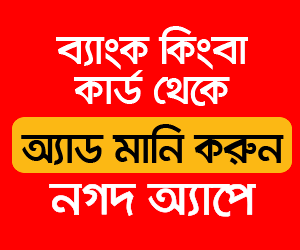 Speaking as the chief guest at the seminar, Bangladesh University Grants Commission member Prof. Md. Sazzad Hossain said, "Smart Bangladesh includes all aspects of development and progress of Bangladesh - politics, economy, human behaviour, education, communication, technology etc."
He further said, "Bangladesh is a country of immense potential. People try to be happy even with limited opportunities. Even in such an environment and situation, finding happy people is rare except in Bangladesh. Bangladesh is changing and will change radically with such a positive mindset."
Vice-Chancellor Prof. Dr Md. Nurul Alam presided over the seminar and said in his speech, "The present teachers and students will lead in building a modern and prosperous Bangladesh."
The Vice-Chancellor called upon all to cooperate in building a golden Bengal under the leadership of Hon'ble Prime Minister Sheikh Hasina.
E-Governance and Innovation Action Plan Implementation Committee president Prof. M Shamim Kaiser addressed the inaugural function and as special guests, Prof. Sheikh Md Manjurul Haque, Pro-Vice-Chancellor (Administration) and Deans Committee President and Dean of the Faculty of Mathematical and Physical Studies, Prof. Dr Ajit Kumar Majumder delivered their speeches.
After the inaugural session, Professor Dr Md. Sazzad Hossain and Institute of Information Technology teacher Shamim Al Mamun spoke on the topic of the technical session.
Treasurer of the university, Professor Rasheda Akhtar, Acting Registrar Rahima Kaneez, Deans of different faculties, Chairmen of different departments, other teachers and office heads participated in the seminar.
The speakers mentioned that The fourth industrial revolution is the automation of ongoing industrial and manufacturing systems by ensuring the use of modern smart technology. It is one of the most talked-about issues in the world today.