Jahangirnagar University (JU) has approved a budget of Tk 2.79 billion for the fiscal year 2022-23.
The budget was approved at the 39th Annual Senate Session held at the university's Senate Hall on Friday (June 24) at 3:30 pm. The meeting was chaired by the Vice-Chancellor, Professor Dr Nurul Alam and continued till midnight.
The total income in this year's budget includes a grant of Tk 2.57 billion from the University Grants Commission (UGC) and Tk 220 million will be met from the university's internal resources.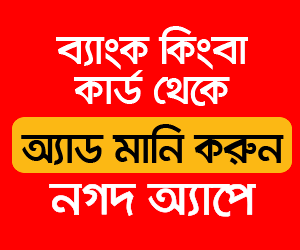 The expenditure in the research sector has been estimated at Tk 40.4 million (1.58 per cent) this time, which is Tk 4 million more than last year.
Last year, the allocation for the medical sector was Tk 206.5 million. This time the allocation has been increased by 0.98 per cent.
The budget has the highest expenditure of around Tk 0.98 billion in the salary and expenses of the teachers-officers-employees of the departments which is 35.06 per cent of the total budget.
Tk 323.8 million has been allocated for general activities and incidental expenses (utility, publication, advertisement etc), which is 11.60 per cent of the total budget, and Tk 320 million has been allocated for the administrative sector (11.47 per cent).
Besides, among other important sectors, Tk 306.8 million for pension (10.99 per cent), Tk 265.8 million for residential hall and hostel expenditure (9.52 per cent), Tk 196.8 million for examination expenditure (7.05 per cent), Tk 82.6 million for public works (2.96 per cent), 37.5 million for student scholarship and fellowship (1.34 per cent), 30.01 million for the library (1.08 per cent), 24.1 million for education and scientific equipment (0.86 per cent), 19.9 million for sports (0.71 per cent), 81.3 million for capital expenditure (2.91 per cent) and the lowest 0.65 million has been allocated for publication (0.02 per cent).
Meanwhile, no money has been allocated in the recurring budget for the convocation.
It may be mentioned that the original allocation for the 2021-22 financial year was Tk 2.66 billion and the revised allocation was Tk 2.78 billion. Compared to last year, the allocation sum has increased by Tk 128.9 million.