The 'Standing Committee on Sexual and Reproductive Health and Rights including HIV and AIDS' (SCORA), Bangladesh Medical Students' Society (BMSS-Bangladesh) and Wreetu are jointly organising a month-long fundraising initiative 'Project AAROHEE,' to ensure menstrual hygiene through ending period poverty.
Period or menstruation is an integral part of every woman's normal life. Although the subject is normal, people's perception of it is not. There are awareness-raising campaigns and initiatives which mostly remain ineffective as in Bangladesh, sanitary pads are still seen as a luxury, not a necessity. Also, hygienic menstrual products are costly and not available in all parts of the country.
Using good quality sanitary pads costs a girl about BDT 250 a month which not affordable for women from low-income families. Statistics say, about 500 million women and girls are suffering from period poverty worldwide.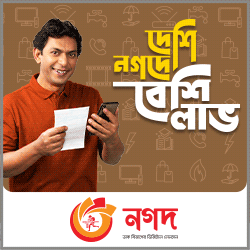 According to a report of SNV Bangladesh, over 89 per cent of Bangladesh's 78.4 million women still use rags instead of sanitary napkins. Such practice can lead to various health problems including infertility and cervical cancer in women.
To fight period poverty, SCORA BMSS-Bangladesh and Wreetu have launched this grand fundraising joint venture. Throughout the month of June, there will be unique initiatives like webinars, campaigns, competitions and many more unique approaches to shade light on the grim picture of period poverty.
The main goal of Project AAROHEE is to deliver reusable sanitary napkins to 5000 underprivileged women for a whole year. AAROHEE's target is to bring these 5000 girls out of the vicious cycle of period poverty, protect their health, secure their future. Donation for the event will be accepted throughout the month of June. Donations can be made using bkash number -01521331052.
The writer is a student of Shaheed Suhrawardy Medical College