Despite significant improvement in handling childhood under-nutrition situation over the last one and a half decades, socioeconomic inequalities have long been widening in the country, according to a study.
The improvement in childhood under-nutrition indicates increase in household income. But inequalities still loom large among families in terms of geographical location and among marginalised communities, the study showed.
It also added that apart from increased income, education level of mothers can play the key role in ending malnutrition among children.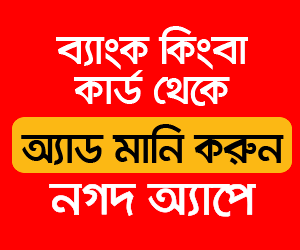 The findings were revealed in Session-7 on the second day of the three-day Annual BIDS Conference on Development (ABCD) 2021 at a hotel in the city's Gulshan area on Thursday.
Former Bangladesh Bank (BB) governor Dr Atiur Rahman chaired the session, where findings of three studies were presented.
The studies were - 'Trends and Inequality of Childhood Under-nutrition in Bangladesh: A Household Level Analysis (2004-2018)' by Abdur Razzaque Sarker; 'Spatial and Social Dimensions of Poverty: A Multi-dimensional Approach' by S M Zulfiqar Ali; and 'Adolescent Motherhood in Bangladesh: Trends and Determinants' by Mohammad Mainul Islam.
In the first presentation, Mr Sarkar said during the period from 2004 to 2018, the prevalence of childhood stunting, wasting, and underweight declined by 39 per cent, 43 per cent, and 49 per cent respectively.
"We have observed that childhood illness, maternal education, mothers' BMI (body mass index), toilet facilities, and wealth status are the key areas of inequalities in the country."
He recommended prioritising nutrition-specific interventions like micronutrient supplementation, and improved food and nutrient intake during pregnancy for low-income households to reduce malnutrition among children.
In a separate presentation on the issue of adolescent motherhood in the country, Mr Mainul said the high rate of child marriage, in most cases, leads to adolescent motherhood, which has been declining in the country - but at a slower pace.
Besides, the increased dropout rate of girls from schools during the coronavirus pandemic has made them vulnerable to early marriage, which at the same time may push them to adolescent motherhood.
Terming lower education level one of the key conditions behind child marriage and early motherhood, he added that national and regional policy interventions are required to reduce adolescent motherhood by empowering women through creating income opportunities and providing education.
Commenting on the studies, Dr Atiur said only data do not speak the truth, qualitative analysis of those figures is also required.
He suggested the researchers to accumulate and analyse data in a way that helps people understand the actual scenario.
Meanwhile, findings of three other studies were presented in Session-6 on 'Human Capital and Public Policy'.
Former BB governor Mohammed Farashuddin presided over the session, moderated by Professor of Department of Economics at East West University A K Enamul Haque.
The studies were - 'Student Performance in Online Education in Bangladesh' by Nazmul Hoque, Syed Basher, and A K Enamul Haque; 'Global Value Chains and Public Policy Dilemma in Covid Times: Evidence from Bangladesh' by Abeer Khandker; and 'Impact of Floods on Education Outcomes: Evidence from Bangladesh Using Satellite and Census Data' by Mohammad Mainul Hoque and Kazi Iqbal.
Speaking on the occasion, Dr Farashuddin said online education is new for all - students and teachers - as none was prepared for it.
To make online learning interesting, teachers should emphasise developing innovative teaching, questioning and evaluation procedure, he opined.