The government's liabilities in the next fiscal year (FY), 2021-22, are expected to rise marginally, as its domestic liabilities, which usually become higher than foreign loans, are likely shrink to some extent.
The government's total liabilities - domestic and foreign - may increase by over 6.0 per cent to Tk 3.4 trillion in FY 2021-22. The amount usually increases by double digits.
Liabilities, mainly domestic and foreign debts, are payments for goods and services, which the government have contracted out, but have made no payment yet.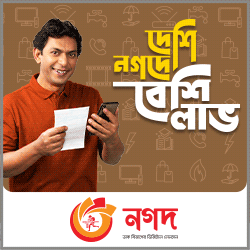 The government has an obligation to settle the amount in the next FY, ending on June 30. It is also a constitutional obligation.
The domestic liabilities consist of debt securities, loans and other payables. Other payables include bills and bonds, issued by the government for creating debts from the banking system, interest payment and repayment of principal.
On the other hand, foreign liabilities consist of foreign loans only.
Earlier, the government's loan targets from domestic sources soared by 56 per cent in the original budget of FY 2020-21, according to the annual financial statement.
However, in the next FY, the domestic liabilities are expected to fall by 5.0 per cent to approximately Tk 2.3 trillion. In the revised budget of the current FY, the amount is Tk 2.4 trillion.
Besides, the foreign liabilities might stand at approximately Tk 1.2 trillion, up by 38 per cent than the revised estimation. In the revised budget for FY-2021, the amount is Tk 857 million.
The central bank officials told the FE that the government's borrowing from the banking system reduced to a large extent in the outgoing FY.
They said the government mostly repaid loans to the banking system. Such higher repayment of debts ultimately reduced its domestic debt burden.
Apart from that, the government estimated a lower borrowing target from the banking system in the next FY.
The government estimated to borrow Tk 764.5 billion (net) from the banking system, down by over 4.0 per cent than that of the revised estimation of the current fiscal.
On the other hand, a Ministry of Finance official said foreign debt liabilities would increase, but the debts are mostly budgetary support - provided by many multilateral institutions.
"We negotiated most of the loans at 2.0 per cent interest rate, which will actually reduce our liabilities," said Sirajun Noor, a joint secretary at the Finance Division.
On June 03, Finance Minister A H M Mustafa Kamal proposed Tk 6.03 trillion budget for the next FY.