US oil major Chevron is not leaving Bangladesh; rather, it will invest $400 million in the country's gas sector.
State Minister for Power and Energy Nasrul Hamid came up with the revelation on Thursday while addressing a contract signing ceremony at the Bidyut Bhaban in Dhaka.
Chevron has officially communicated its decision to the government to this end, he said.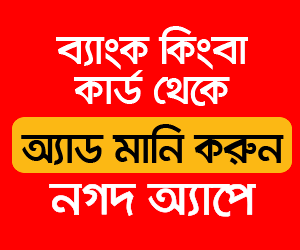 Beximco Group's subsidiary Teesta Solar Limited signed the deal with state-owned Power Development Board (PDB) to set up a 200 MW solar power plant in Gaibandha.
The junior minister said Chevron's planned $400 million will be invested in setting up a wellhead gas compressor at Bibiyana gas field to increase the gas pressure to the supply line.
Chevron's three gas fields -- Bibiyana, Jalabad and Moulvibazar -- share 52 per cent of the total 2700 mmcf gas which is now being produced by the country's 22 gas fields.
Chevron Corporation in September last year announced its plan to sell out its assets of the three gas fields in Bangladesh.
Bangladesh, following the announcement, had its expression of interest to buy the assets.
But on April 24 last, Chevron further announced that it entered into an agreement to sell the shares of its wholly-owned indirect subsidiaries operating in Bangladesh to a Chinese consortium named Himalaya Energy Co Ltd.
A UNB report said, Bangladesh got very frustrated following the announcement and continued its efforts to block the Chevron-Himalayan deal.
The State Minister said the new decision of Chevron for investing money in the gas field will boost the confidence of other foreign companies to continue their businesses in Bangladesh.
He said many foreign companies are now showing their immense interest to invest in Bangladesh as its demand for energy is growing fast for the growing economy.
Welcoming Beximco for its deal with PDB to set up 200 MW solar power, the junior minister hoped that the company will be successful in setting up the plant.
PDB will buy electricity from the plant at a tariff rate of US 15 cents for 20 years on "no power, no payment basis".
Nasrul Hamid, however, expressed his frustration that although many companies signed deals to set up solar power plants, their plants did not come into operation.
From next year, he said, about 2500 MW of electricity will be added to the national grid as the country's power generation will reach 24000 MW by 2021.
The function was also addressed by Beximco Group Chairman Sohel F Rahman while its Vice-chairman Salman F Rahman was present.