The Cabinet Purchase Committee on Wednesday approved nine proposals, including import of 250,000 metric tonnes of rice.
The Cabinet body also granted permission to give contracts to set up two power plants— one in the public sector and another in private sector.
The body approved the proposals with Finance Minister AMA Muhith in the chair, reports a local news agency.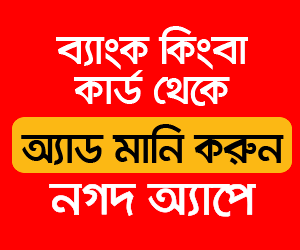 As per proposals moved by the Food Ministry, some 100,000 metric tonnes of non-basmati rice will be imported from international market through open tender.
Two firms obtained the contract to supply the rice under different lots which will cost Tk 4.38 billion.
Another 150,000 metric tonnes of non-basmati parboiled rice will be imported from Thailand under government-to-government (G-to-G) contract which will cost $465 per metric tonne for a total cost of Tk 5.88 billion.
The private firm Summit Group and its partner GE obtained the contract to set up a 530-590 MW capacity dual-fuel combined cycle power plant at Meghnaghat on build-own-operate basis.
The state-owned Power development Board (PDB) will purchase electricity over a period of 22 years from the plant at different tariffs depending on fuel use in the plant.
The tariff will be charged at Tk 2.95 per unit (kilowatt hour) when it will run on local gas while tariff will be Tk 5.44 per unit for imported LNG and Tk 12.60 per unit when it will run on diesel.
The Chinese JV company HEI-ETERN-CCCE obtained an Engineering, Procurement, and Construction (EPC) contract to build a 100 MW simple cycle power plant at Shahjibazar on turnkey basis at a cost of Tk 8.27 billion.
The state-owned PDB will implement the project with the financing from Power Maintenance and Development Fund (PMDF).
The committee also approved two tender proposals of the Shipping Ministry to procure a total of 10 dredgers, each with 20-inch cutter suction. Karnaphuli Ship Building Ltd obtained the tenders. One consignment will cost Tk 5.06 billion and the other will cost Tk 4.55 billion.
Tender proposal for side development of Mirsarai Economic Zone received the nod to award contract to CCEC-CRCC at Tk 3.05 billion while proposal to import additional 75,000 metric tonnes of furnace oil was approved by the Committee.
The committee also approved cost extension proposal for Jinjira Approach Road and Selected Bridge End Facilities of Padma Bridge Project under which the contractor will get 20 per cent increased value for the work. Now cost of the project will go up by Tk 2.21 billion to Tk 13 billion.