Indian High Commissioner Harsh Vardhan Shringla has said that India will supply another 500MW power to neighbouring Bangladesh through the Bheramara-Bherampur inter-connection by July next year.
According to him, discussions are underway to finalise the 765 KV power transmission line from Assam to the eastern part of India through Bangladesh (Bornagar-Parbatipur-Katihar) through which a portion of the power will be supplied to this country.
He said, "This line would be extremely useful as it would serve to bring in excess hydropower, not only from the North Eastern part of India but more importantly from Bhutan and the sub-region."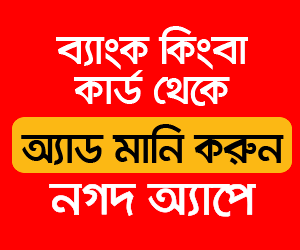 The Indian envoy was speaking Thursday at the inauguration of the 19th Power Bangladesh and Allied Expos (Solar Bangladesh, Real Estate Expo, Construction Expo, Water Bangladesh, and Safety & Security Expo) at the International Convention City, Bashundhara.
Prime Minister's Political Adviser HT Imam, Senior Secretary for Power Zafar Ahmed Khan, Federation of Bangladesh Chambers of Commerce & Industry President Md Shafiul Islam Mohiuddin, and Indian Chamber of Commerce Director General Rajeev Singh were also present.
A bdnews24.com report said some 46 Indian companies with a diverse portfolio of products for power generation, distribution, and transmission, renewable energy, and energy efficiency participated in the expo.
Shringla said India "fully supports" the government of Bangladesh's vision of 'Power for All by 2021' and is partnering with Bangladesh in the power and energy sectors.
"Cooperation between India and Bangladesh in these sectors has been an example for bilateral cooperation between two neighboring countries as a win-win partnership," he said.
Since 2013, India has been supplying 500MW of power from the Bheramara- Bherampur inter-connection. 160 MW power is also being supplied to Bangladesh using the Tripura-Comilla interconnection.
Several projects in the power sector have been included in the new line of credit of $4.5 billion announced during the visit of Prime Minister Sheikh Hasina to India in April.
Agreements worth nearly $10 billion of Indian investment, mainly in the power and energy sectors of Bangladesh, were also signed during the visit.
Proposals for collaboration in the LNG, LPG Sectors including the setting up of LNG terminal in Kutubdia by Petronet India Ltd, supply of re-gassified LNG by IOCL through the construction of pipeline between Haldia and Khulna and several other proposals of private sector Indian companies are also under active consideration of both sides.
"We are confident that these initiatives will contribute to bringing about energy security in the sub-region," the High Commissioner said, adding that the India-Bangladesh power sector cooperation which was more or less bilateral in nature has now been taken to the sub-regional plane.
India and Bangladesh have already signed MoUs for trilateral cooperation in the power sector with countries like Bhutan and Nepal.
India is also supporting Bangladesh to install energy efficient street lights.
India will host the 2nd edition of the Global Renewable Energy Investors Meet and Expo (RE-INVEST 2017) at Greater Noida from Dec 7 to 9.