Bangladesh would seek extended budgetary support from the World Bank (WB) to expedite the process of economic recovery from the fallouts of coronavirus pandemic, officials have said.
They said the country would also request the multilateral development partner to enhance its assistance under the upcoming three-year IDA (International Development Association) package.
Finance Minister AHM Mustafa Kamal is expected to raise the issues with WB Vice President (South Asia Region) Hartwig Schafer, who is scheduled to arrive in Dhaka tomorrow (Saturday) on a week-long visit to Bangladesh.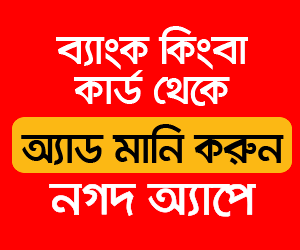 Bangladesh is one of the biggest borrowers from the IDA, the soft lending arm of the World Bank Group, which lends Bangladesh around US$ 2.0 billion annually.
Mr Schafer would visit some projects in the country and also meet the National Board of Revenue (NBR) Chairman, the Bangladesh Bank Governor and other senior government officials during the visit, a senior official at the Economic Relations Division (ERD) told the FE.
He said the finance minister is expected to seek extended budgetary support during the meeting as Bangladesh needed to make a huge investment for developing its infrastructure and social sector.
The country's efforts to recover from the Covid-hit economy would dominate the discussion, said the ERD official.
The economy had been affected badly due to the coronavirus impact as millions of people lost their jobs especially in the informal sector.
Since the WB is the largest multilateral development partner, the ERD official said, Bangladesh's expectation is also high to get more funds and support its growing economy.
"We're hopeful about getting extended support from the IDA-20 aid package to be implemented between 2022 and 2025," he added.
Bangladesh's budget deficit for the current fiscal year (FY) is estimated at 6.0 per cent of the Gross Domestic Product (GDP).
Meanwhile, the WB has launched the IDA-20 replenishment process a bit early, aiming to support countries in their processes to recover from the COVID-19 fallouts and to make transition to green, resilient, and inclusive development.
The IDA-20 replenishment will conclude in December 2021 with a policy and financial package to support 74 countries between July 2022 and June 2025.
The ERD official said Mr Schafer would visit two project sites at Ashuganj and Bhoirab area to review the WB-supported developments in Bangladesh.
The WB vice president would also discuss with the government on the upcoming 50-year anniversary of the WB-Bangladesh cooperation. The Washington-based lender had started its cooperation with Bangladesh since 1972.
The VP would leave Dhaka on December 10 for Washington after concluding his visit.