Papa kehte hain bada naam karega
Beta hamara aisa kaam karega.
When Australian poet Pam Brown said, "Dads are most ordinary men turned by love into heroes, adventurers, story-tellers, and singers of songs," we all felt that, no?
Close your eyes and think of a superhero. Yes, the first image that comes across is your father. You sum up that calculation from all the love he showered, the admiration and respect he earned by caring, protecting you through your thicks and thins.
Baba, Papa, Pops, Dadda, Daddy, Paw, Paa - there are many more words that illustrate the same feeling, the feeling of selflessness, kindness, unconditional love and power to eternally have your back.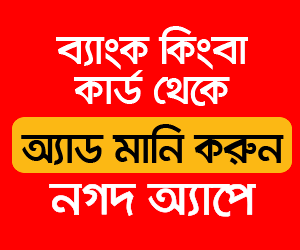 Sigmund Freud once wrote, "I cannot think of any need in childhood as strong as the need for a father's protection."
Father's day is celebrated on June 19, just a small token of appreciation towards them, to celebrate fatherhood, to honour our fathers for their countless sacrifices. While you can do hundreds of things for your father to celebrate the day, watching a movie with him never fails.
So without any further ado let's roll into the synopsis.
Dangal
'Mari chhoriyaan choro se kam hain kya' - this biographical sports-based movie Dangal depicts how far a father can go to give his child the wings to fly, to live a life full of dignity rather than confining them into the four walls of their homes.
This 2016 movie perfectly captures the essence that nobody can beat fathers in the race of recognising their children's latent skills. This movie surely celebrates the father-daughter bond and how an ordinary father became a superhero to make his daughters win gold medals for their country.
Piku
Piku Bannerjee, an interior designer residing in Delhi alongside her widowed parent Bhaskhor Bannerjee, is the protagonist of the story. Papa Bannerjee is a cute, lovable, but emotionally needy and cantankerous old guy who is constipated.
He's like a needy, attention-seeking child who is always clinging to and needling his daughter.
Piku, on the other hand, is always ready whenever it comes to caring for her father. He will be her first priority. Despite their differences in opinion and his bothersome nature, she takes great pains to stay with her dad.
The Shoojit Sircar-directed film depicts the relationship and bittersweet journey of a short-tempered father and a beloved daughter.
Drishyam
Drishyam, directed by Nishikant Kamat and starring Ajay Devgan, depicts the story of a dad who is willing to go to any length to save his family as they committed an unanticipated crime.
The film's plot revolves around a father who weaves a web of falsehoods to keep his kids and wife safe.
Vijay devises a clever technique to keep coming up with believable alibis for everyone. His deception pays off in the end since the cops are unable to locate the body.
Angrezi Medium
This movie not only marked Irrfan Khan's last on-screen appearance but also tells the story of a father's unconditional love for his daughter, how far he could go when it comes to bringing happiness to their child's face, determination to fulfilling their children's dream.
The bond they share is palpable. You root for them and crave them to flourish. Well, this movie will surely bring waterworks and you will be wanting to hug your superhero the tightest.
Lion King
The 1994 film Lion King is one of the promising animated dulcet movies that beautifully defines the bond a father and a son share.
The story revolves around Lion prince Simba who is targeted by his ruthless uncle Scar to obtain the throne himself and the hardship journey Simba had to endure to acquire the throne again.
The movie faultlessly depicts the warmth and dupes rendered by a father for his son. To this date, everybody loves this movie due to its natural storyline.
Nothing can beat sharing precious moments with fathers as these small things are all that they will cherish lifelong. May all unheard wishes of our superheroes be fulfilled and their back pains are converted into happiness.