Prime Minister Sheikh Hasina has urged foreign investors to grab investment opportunities in Bangladesh, saying that new markets for made in Bangladesh products would be created.
Inaugurating a two-day International Investment Summit-2021 in Dhaka on Sunday, she expressed confidence that the country would be able to attract the desired investment through this conference.
"I believe investors will be able to learn more about the potential of different investment sectors in Bangladesh through this conference," she said as she addressed the opening session at Radisson Blu Water Garden Hotel virtually from her Ganabhaban residence.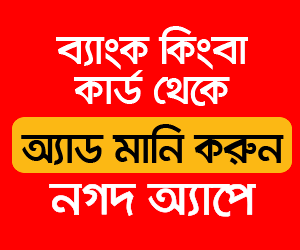 Bangladesh Investment Development Authority (BIDA) organised the investment summit to promote Bangladesh as an investment destination especially investment opportunities in 100 special economic zones (SEZs).
The prime minister said foreign investors can invest in a number of sectors such as ICT, pharmaceutical, agro-processing, light engineering and automobile sectors, and the blue economy in addition to the apparel sector.
Terming Bangladesh a role model for development she said the country has done a great job in securing economic progress.
Prime Minister Sheikh Hasina unveiled a publication on International Investment Summit-2021 virtually from Ganabhaban. Local and foreign participants joined the opening session of the summit at Radisson Blu Water Garden Hotel in Dhaka. –PID Photo
Salman F Rahman, the prime minister's private industry and investment adviser, said at the inauguration event the investment summit aims to brand the country towards foreign investors.
On Saturday, he told the media that the main objective of the summit is to brand new Bangladesh among the investors of the world.
Representatives of different countries including the Kingdom of Saudi Arabia, China, India and Japan spoke at the inaugural ceremony of the summit and expressed their willingness to invest further in Bangladesh in the coming days.
To explore investment opportunities in Bangladesh, a number of high-level delegations from different countries, including Saudi Arabia, the United States and Turkey, have already reached Dhaka, according to officials concerned.
BIDA Executive Chairman Md Sirazul Islam said that so far, 2,574 people, including 465 foreigners, from 54 countries have already registered for the event. Many high level delegates from different countries have taken part in the event in person while many will join the event virtually, he added.
The summit will highlight 11 sectors to attract investments.
With a tagline 'Bangladesh: Discover Limitless Opportunities' the summit will feature plenary sessions on the country's economic zones, blue economy, 4IR, pharmaceuticals, transport, capital market, energy, financial services, agribusiness, leather, RMG and electrical & electronics, and plastic goods.
Md. Jashim Uddin, President Federation of Bangladesh Chamber of Commerce and Industry (FBCCI), also addressed the event.
Fatih Kemal Ebiçlioglu, President, Consumer Durables Koç Holding AS, Turkey & Chairman, Singer Bangladesh Limited, Jeremy Jurgens, Managing Director, World Economic Forum (WEF), and Alfonso Garcia Mora, Regional Vice President, Asia and Pacific, International Finance Corporation (IFC) gave pre-recorded video messages.
HONDA Taro, Parliamentary Vice-Minister for Foreign Affairs, Government of Japan, attended the event. ITO Naoki, Ambassador Extraordinary and Plenipotentiary, Embassy of Japan in Bangladesh gave speech.