Two brothers were killed in an alleged gunfight with the Rapid Action Battalion (RAB) at Saran union in Banshkhali Upazila on Friday.
The deceased were identified as Md Jafar Prokash, 48, and his brother Khalilur, 45, sons of late Joynal Abedin of Saral union, according to UNB.
Assistant Director of RAB-7 ASP Maskur Rahman said acting on a tip-off they conducted a drive in Saran union around afternoon.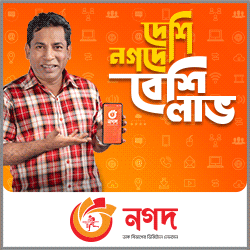 "Criminals opened fire as soon as the RAB team reached the spot," he said. "RAB also returned fire, killing the duo on the spot."
A foreign pistol, seven other firearms, and a large number of bullets were recovered from the spot, he added.
ASP Rahman claimed Jafar is accused in 33 cases and his brother Khalilur was also accused in eight cases.