The Supreme Court has acquitted 18 suspects over a 27-year-old murder case from Naogaon's Badalgachi.
The prime suspect, Dr Nurul Islam, was dropped from the case due to his death. The lifetime prison sentences given to the other 18 suspects were scrapped by the Supreme Court on Wednesday, reports bdnews24.com.
According to the case, Dr Nurul Islam discharged his licensed pistol in July 1994 during an argument over releasing fish fry into a pond at Naogaon's Keshai village and killed a man named 'Togor'.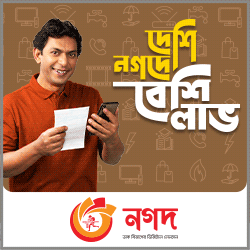 In 2005, the Naogaon Judge's Court gave Nurul Islam the death sentence and sentenced 18 other suspects to life in prison.
In 2011, the High Court decided to reduce Islam's death sentence to life in prison, but upheld the lifetime prison sentences for the other suspects.
But an appellate bench led by Chief Justice Syed Mahmud Hossain reversed the decision on Wednesday. The summary of its decision did not explain why the suspects were acquitted.
The state was represented by Deputy Attorney General Biswajit Debnath at the hearing.