Police recovered the throat-slit bodies of a woman and her daughter from a house at Digambar Bazar of Bahabal upazila in Habiganj early Thursday.
The deceased were identified as Anjali, 35, wife of Sandwip Das and their eight-year-old daughter Puja of Lamaputijuri village in the upazila.
Alamgir Kabir, sub-inspector of Bahubal Police Station, said Sandwip went to Sunamganj on Wednesday for business purpose.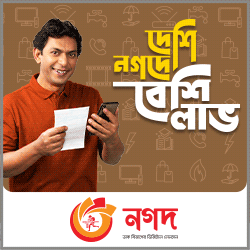 He returned from Sunamganj around 6:30 am and found the door of his house open.
When he entered his house he found the throat-slit bodies of his wife and daughter lying in a pool of blood under the bed.
Hearing screams of Sandwip, local people rushed in and informed police.
Quoting Sandwip, police said Sandwip had conversation with his wife at night three times.
Police suspected that miscreants might have killed them after 4:00am.
However, Amir Ali, a resident of the building, made a phone call to Sandwip and said a thief came to his house and stole a sewing machine from the house, said Sandwip to police.
Amir Ali got injured somehow and was undergoing treatment at a local hospital.
Police also suspected that Amir Ali might have involved in the incident, reports UNB.