The government has ordered 7.5 million doses of Sinopharm vaccine from China, Foreign Minister Dr AKAbdul Momen disclosed it on Thursday.
Talking to the newsmen after a meeting, the minister said that previous order for purchasing 1.5 million vaccine were placed and now the number has been raised to 7.5 million.
Besides, Bangladesh is going to receive another 10.4 million vaccine doses by September, he said.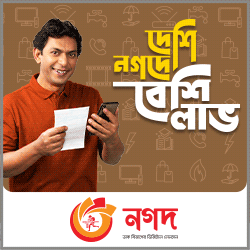 Of this 3.4 million Sinopharm vaccine will arrive this month followed by 1.0 million AstraZaneca vaccines from Japan.
Another 6.0 million Pfizer vaccine doses are scheduled to arrive here under Covax facility, he said.
Meanwhile, the government has planned to reduce the length of mass vaccination programme from one week to one day.
Initially, the plan was to administer 10 million doses of vaccine in one week starting from August 7. But now it will be held for one day on August 7, an official said.