A customs intelligence team on Sunday arrested the owner of an agro company for his alleged involvement in siphoning money worth Tk 10.13 billion.
The arrested was identified as Abdul Motaleb, the owner of Henan Anhui Agro LC of Khilkhet, and Agro BD & JP of Keraniganj in Dhaka.
Some 16 cases were filed against Abdul Motaleb who had remained a fugitive for a long time, said a press release issued by Customs Intelligence and Investigation Directorate (CIID).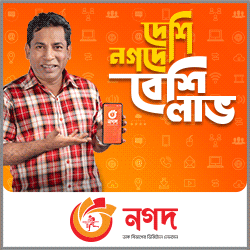 CIID Assistant Director Tanvir Ahmed said Mr Motaleb was involved in importing illegal liquor, cigarette, and television set in the name of machinery through a fake company.
So far CIID has filed some 30 cases for laundering money involving Tk 15.39 billion against four companies including Hevra Branco and China BDl.
CIID expects that they could extract many information by interrogating Mr Motaleb.
On June 8 this year, CIID also arrested another person named Md Billal Hossain for his alleged involvement in money laundering worth Tk 5.25 billion by importing products with giving false declaration of machinery.
In 2017, the customs seized some products imported by giving false declaration of poultry machinery in 12 containers through Chattogram port.