In a full verdict released on Wednesday, the High Court criticised Etihad Airways for harassing and torturing two Bangladeshi women passengers at Abu Dhabi International Airport in June 2011.
It ordered the authorities concerned of the airliner to pay Tk 20 million in compensation to the two ladies in 20 equal monthly instalments.
The court said Etihad officials and staffers concerned made "unjust", "rude", "negligent", "unprofessional" and "uncourteous" behaviour with the passengers and forced them to return to Dhaka at their own cost.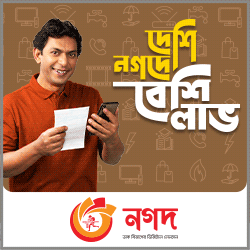 This was an "arbitrary" act of the airliner contradictory to the principle of fair and natural justice, and was also illegal and beyond its jurisdiction, it observed.
The HC bench of Justice Md Ashraful Kamal and Justice Razik-Al-Jalil delivered a short verdict on October 08 in 2020 after hearing a writ petition filed by Tanzeen Bristy, one of the victims.
Another passenger was the petitioner's mother Nahid Sultana Juthi who is a Supreme Court lawyer.
On June 28, 2011, Ms Bristy and Ms Juthi, en route to Canada by an Etihad flight, were harassed at Abu Dhabi International Airport and then forced back to Dhaka at their own cost over a brawl due to a staffer's fault.
Following the same writ petition, the HC on July 14, 2011, issued a rule asking respondents, including Etihad, to explain as to why they should not be directed to pay compensation to the victims and as to why appropriate legal action should not be taken against them for committing the fault.
On January 10, 2019, the HC directed Etihad to hand the video footage containing the alleged harassment and torture of the women to the inquiry committee of Bangladesh foreign ministry in the next 15 days. The HC asked the committee to submit the probe report to it in one month after getting the footage and fixed March 06 for passing further order on the issue.
Lawyer Manzill Murshid said in a compliance report Etihad claimed they had no fault, rather the passengers, including the petitioner, were unruly in the incident.