BOGRA, Sept 19: Napier grass cultivators are being financially self-reliant cultivating the grass variety due to its good market price in Bogra district.


Each maund of grass is being sold from Tk 300 to 330 in the retail market in the district. The growers are seen in happy mood as the price of the grass is increasing gradually after receding flood situation. The authority concern has provided necessary agri-input during the time of weaving seeds.


According to the Department of Agriculture Extension (DAE) office, the farmers have brought around 230 hectares of land under Napier grass cultivation in this season with assistance of local agriculture offices. They have got bumper production due to favourable weather condition and timely supply of necessary agri-input, DAE added.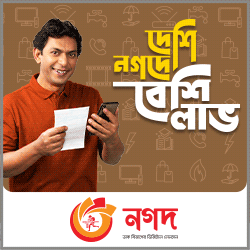 "I had cultivated some six bighas of land under lucrative Napier grass variety previous year and made Tk 0.2 million costing Tk 40,000," said farmer Fazlur Rahman, 60, at Sabgram village under sadar upazila of the district. "Considering previous profit, I have taken some ten bighas of land under the grass cultivation in this season spending Tk 0.1 million hoping for Tk 0.3 million profit." he added.


In a recent visit the correspondent found the root level farmers are rearing the crop land defying the adverse weather condition round the clock as its cultivation proved them as more lucrative than other cultivation. Farmers are making Tk 40,000 to 50,000 profits from each bigha of land paying production cost.


Farmer Summan Karim, 34, under Shibganj upazila said, he had made a good profit last year cultivating the Napier grass in his 40 decimal of land spending Tk 12,000. He is expecting to make Tk minimum 50 thousand from the same land in this season.


District livestock officer A M Shafiuzzaman said, the farmers have shown more interest to bring new cropland under Napier grass cultivation as this grass is more nutritious for animals. It's also keeping a vital role to increase milk for the cows, he added.