Bangladesh must keep the fight against child labour at the top of the agenda as the number of children in child labour has risen to 160 million worldwide – an increase of 8.4 million children in the last four years – with millions more at risk due to the impacts of Covid-19, according to a new report by the ILO and UNICEF.
To this effect, Tuomo Poutiainen, country director for ILO Country Office for Bangladesh said Bangladesh must keep the fight against child labour at the top of the agenda so that progress made in recent years is not lost.
"We will continue to work closely with all our partners and focus on compulsory education, skill development, and social protection programmes – not only to address child labourers and vulnerable children, but also to provide decent working opportunities for parents and older siblings," Tuomo said.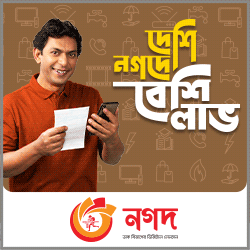 "It is high time to maximise the demographic dividend of the country and strengthen measures to produce a skilled, healthy, and productive labour force," said Poutiainen.
The International Labour Organization (ILO) and UNICEF also warn nine million additional children at risk as a result of Covid-19 pandemic.
Child Labour: Global estimates 2020, trends and the road forward - released ahead of World Day Against Child Labour on June 12 – warns that progress to end child labour has stalled for the first time in 20 years, reversing the previous downward trend that saw child labour fall by 94 million between 2000 and 2016.
The report points to a significant rise in the number of children aged 5 to 11 years in child labour, who now account for just over half of the total global figure. The number of children aged 05 to 17 years in hazardous work – defined as work that is likely to harm their health, safety or morals – has risen by 6.5 million to 79 million since 2016.
"With school closures in place since March 2020 and poverty levels rising amidst the pandemic, UNICEF is concerned that growing numbers of children are being pushed into child labour," said Tomoo Hozumi, UNICEF representative in Bangladesh.
"Families are struggling to cope and using every available means to survive. We need to prioritise the needs of children and address the wider social issues that enable these harmful practices to continue," said Tomoo.
"The new estimates are a wake-up call. We cannot stand by while a new generation of children is put at risk," said ILO director-general Guy Ryder.
"Inclusive social protection allows families to keep their children in school even in the face of economic hardship. Increased investment in rural development and decent work in agriculture is essential. We are at a pivotal moment and much depends on how we respond. This is a time for renewed commitment and energy, to turn the corner and break the cycle of poverty and child labour," Ryder said.
"We are losing ground in the fight against child labour, and the last year has not made that fight any easier," said UNICEF executive director Henrietta Fore.
"Now, well into a second year of global lockdowns, school closures, economic disruptions, and shrinking national budgets, families are forced to make heart-breaking choices," Fore said.