More than 58 per cent marginal and ultra poor in the country witnessed a notable decline in their income due to the Covid-19 pandemic that forced many of them to eat even one meal a day instead of three, a World Vision study revealed.
The study, which was disclosed recently, said the number of households eating three meals a day fell from 98 per cent to 70 per cent with the advent of Covid-19.
"Some families were even forced to survive on one meal a day," according to the study, titled 'Market and Sub-Sector Assessment'.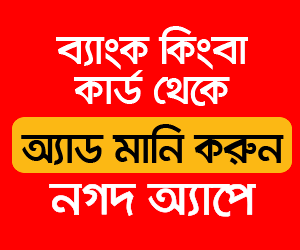 World Vision Bangladesh conducted the research work among 443 households belonging to marginal and ultra poor families in 39 places under 19 districts, including the plain, Barind, coastal and haor regions, between February and March 2021.
It said children of 28.4 per cent of the interviewed households were found to be suffering from various health problems due to significant reductions in consumption spending.
Arunava Saha, deputy director of integrated technical programme at the World Vision Bangladesh, told the FE that the research opted for determining key market system dynamics to focus through livelihood technical programmes as well as for identifying potential sub-sectors for marginal poor and livelihood options for the ultra-poor community.
Not only the World Vision but also other organisations, the government and the private sector will get help from the study for sustainable investment on poor people for their livelihood development, he further said.
Mr Saha said household assessment (HS) was done to understand target groups' current behavioural patterns - related to livelihood issues, economic empowerment status of women, resources or skill sets possessed, gender-based constraints that limit market access and vulnerabilities to climatic or non-climatic shocks - so that market-based solutions could be recommended following the sub-sector assessment.
Asked, Mr Saha said the key reason for income decline of the marginal poor (earns US $1.9 to $2.25 per day) and ultra poor (earns below $1.9 a day) was the Covid-induced lockdown that distorted the value chain since consumer demand had decreased considerably owing to the lockout.
However, the sub-sector assessment to understand power dynamics among value chain actors revealed that marginal and ultra-poor men and women were often engaged as farmers or producers and, on occasion, retailers within the value chain.
"The market accessibility of the interviewed poor people is frequently hindered by lack of financing, lack of training, and systematic market constraints such as high input prices, scarce input supply, poor infrastructure, insufficient veterinary services, low output prices, and others," according to the study.
The major problem for the poor families is that nearly 82 per cent have no cultivable land of their own, according to the study.