At least 50 people of Singarol village in Pirganj upazila have been hospitalised since Tuesday evening after they fell sick due to suspected food poisoning.
Pirganj upazila administration has formed a five-member probe body to investigate into the matter, reports UNB.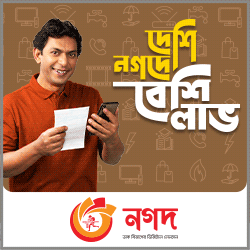 On information, Upazila Nirbahi Officer AWM Raihan Shah visited the ailing people at Pirganj Health Complex and enquired about their treatment.
Relatives of patients said hours after having meals at a marriage ceremony of Jahidul, son of Aminul Haque, they started falling ill with vomiting, lose motion, headache, fever since Tuesday morning.
As their condition was deteriorating, they were brought to upazila health complex in the evening.
Of them, 35 people got admitted to the hospital and 20 others were released after given first aid.
Shamim, Wridi, who underwent treatment at the hospital, said they were feeling abdominal pain since early Tuesday.
Later, they were admitted to the hospital as they were not getting well despite taking primary medicines from nearby pharmacy.
Dr Jubayer, a physician of the hospital, said food poisoning was a possible cause of their illness. But there's nothing to be panicked.