At least 20 people have been injured in a ferry accident in the Padma river in Munshiganj, officials said on Friday.
The accident occurred when a Ro-Ro ferry, named Shahjalal, crashed into a pillar of the Padma bridge near the Mawa area of Munshiganj around 9:00 am.
Though the front part of the vessel has been mangled, there was no structural damage to the bridge, the officials said, adding that all the injured have been admitted to nearby hospitals.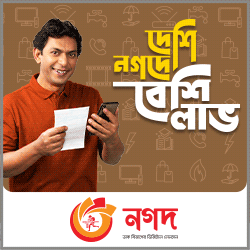 Assistant general manager of Bangladesh Inland Water Transport and Communication, Shafiqul Islam said that the passengers fell over each other as the ferry hit the pillar, reports UNB.
"Some 33 vehicles that the ferry was carrying also sustained minor damages in the impact of the crash, which completely destroyed the pantry area of the vessel," he said.
Master of the ferry, Abdur Rahman said the steering wheel got dislocated as the vessel's electrical circuit broke down suddenly and strong river current triggered the crash.
The bridge authority has expressed concern as three ferries have collided with the pillars this month only.